Back
Nudge
The app that takes the learning process to the next level.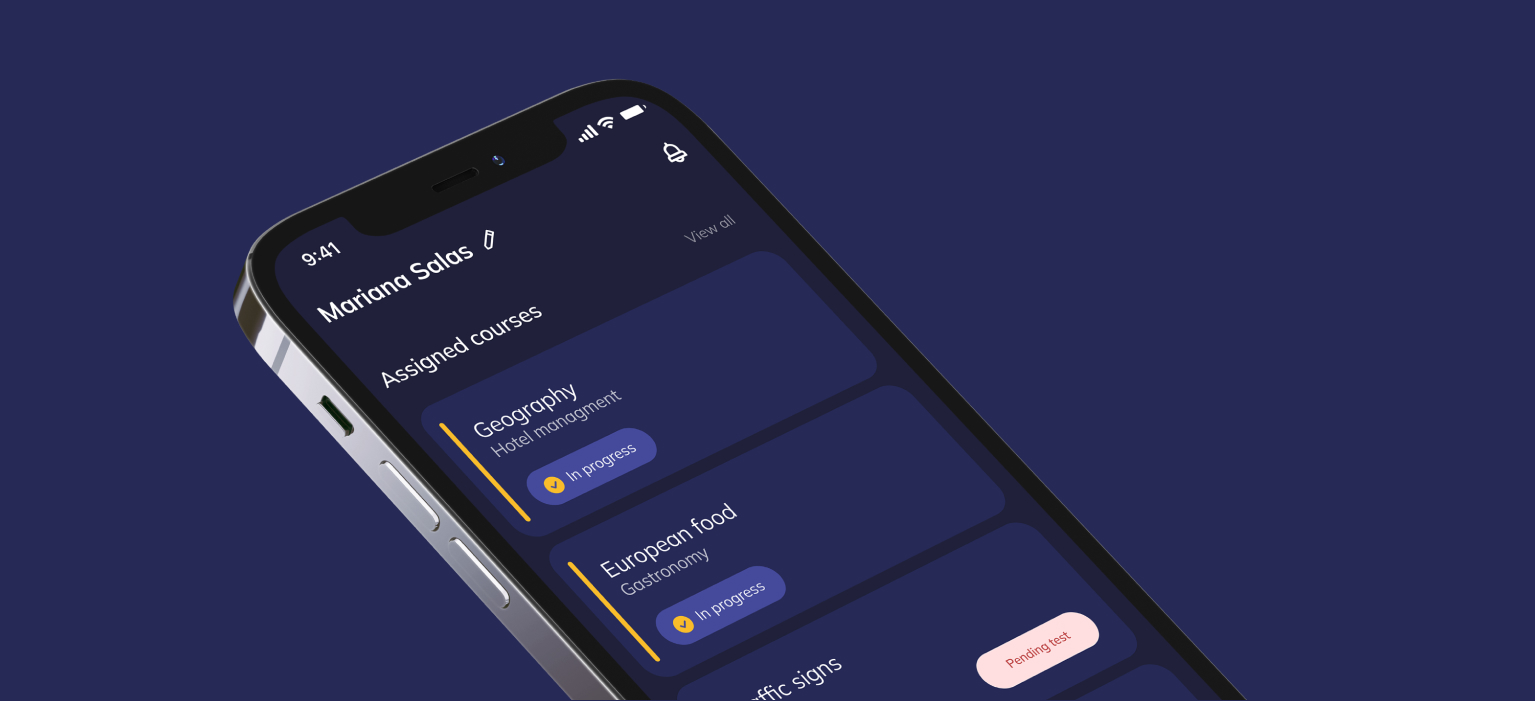 PROJECT DESCRIPTION
Why Nudge?
The Nudge team knows that a company is defined by the people who work in it. Therefore, investing in them is the best way for companies to have an impact on the market. With that in mind, they came up with the idea of Nudge, an app that allows companies to motivate their collaborators to learn and train in specific areas. They improve in their work, you win.
01.

Branding

02.

UX/UI

03.

UX writing

04.

Development
The process
During the creation process, we focused on functionality but also on conveying the spirit of the app. The aim was to obtain an app that was intuitive, user-friendly and appealing, with a serious look and feel. The result was Nudge, which isn't only an app, but a very efficient tool.
In the same way woodpeckers do, this app nudges users by sending them constant notifications so as to remind them to take some time to complete their courses.
Logotype
Information Architecture
Wireframes
Nudge has everything your collaborators need.
A variety of courses, exams and charts that allow them to learn, test and track their progress. Employers can adjust the settings, assign courses and check on the collaborators' progress.
Dashboard
Dashboard
Landing
Landing