Back
Pacific App
Everything you need, at your fingertips.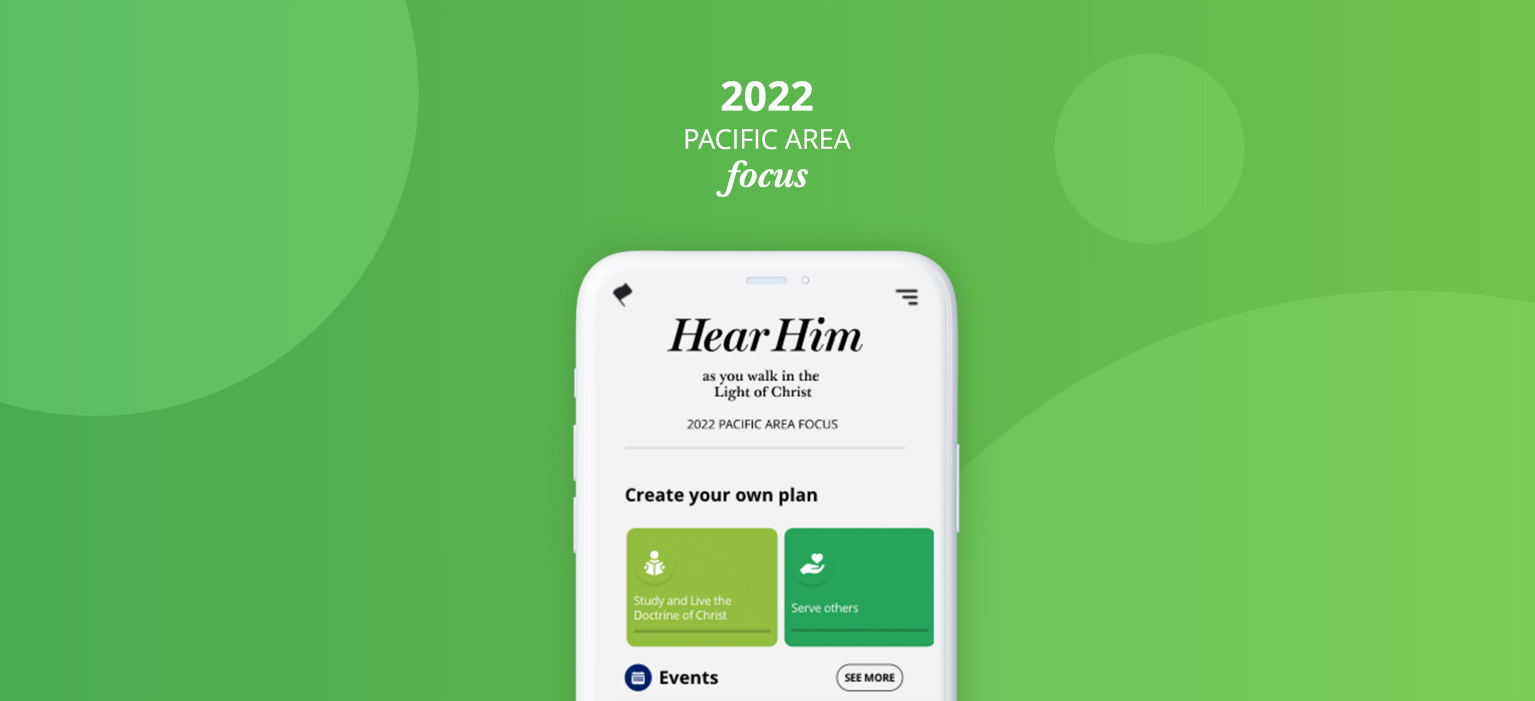 PROJECT DESCRIPTION
What makes it unique
Once again we worked along with The Church of Jesus Christ of Latter-day Saints. This time we developed an app for the members of the Church.
The aim was for it to motivate and encourage members of all ages and provide them with useful tools that they can use every day. Users can set goals easily, visualize upcoming events, listen to uplifting music and much more.
01.

UX/UI design

02.

Illustration

03.

Development
Our job
Our job consisted in creating the app from the very first drafts to the last adjustments. UI and UX design, UX writing, illustration and development were some of our tasks during the creation process.
The color palette, fonts, overall tone and uplifting content work in perfect armony to reflect the client's identity throughout the application and meet their objectives.
Sections
KIDS
The outcome
The result was a well-organized and useful app with many functionalities and a friendly and appealing interface that manages to reflect the client's high values and transmit them to the user.