Back
Scotiabank
A new status of lifestyle.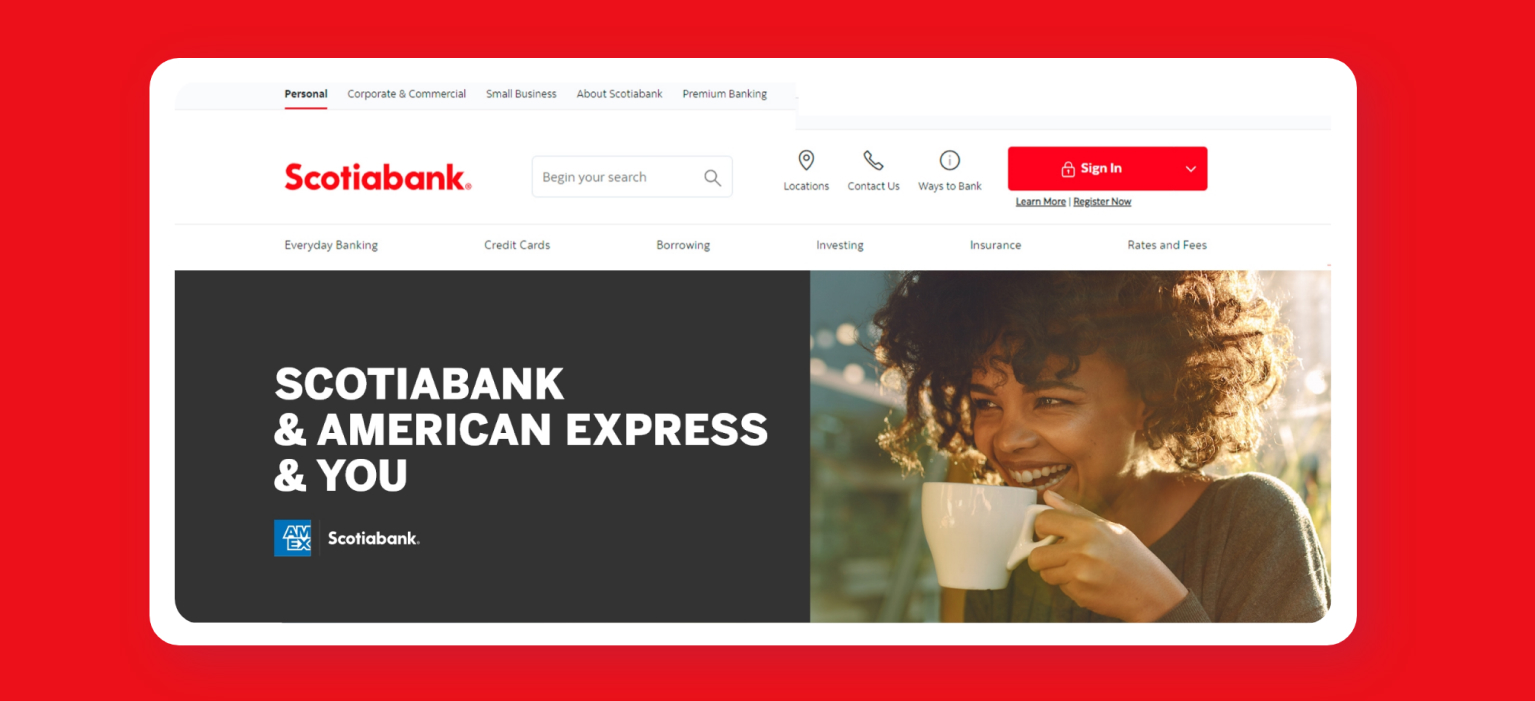 PROJECT DESCRIPTION
About the project
American Express associated with Scotiabank and they needed a new section in their website so as to display the products and benefits attached to the Platinum and Gold credit cards.
Our job
Our job consisted in taking charge of UX and UI design both for the desktop and mobile version.
We focused on creating a simple and well organized interface that allowed users to find all the benefits easily. We structured the content by using tabs which highlights the visual experience.
As for the overall look and feel of this section, we used a serious yet elegant color palette that conveys the reliability of this partnership between American Express and Scotiabank.
Key visual
wireframe
responsive
The final result
The result is a friendly and well-structured interface that manages both to inform and to attract users.